Welcome to Sree Murugan Industries
---
SMI was found by Mr.M.BalaMurugan in the year 2001 in Chennai-600055-Tamilnadu-India. We are a team of engineers passionate about steel structures, fascinated by the infinite possibilities that STEEL & FRP offers for fabrication, Errection, Design, Detailing & All type of INSULATION processes. With the right blend of experience and youth of 70+ Employees, We offer all . kind of services for anything in steel.
Read more...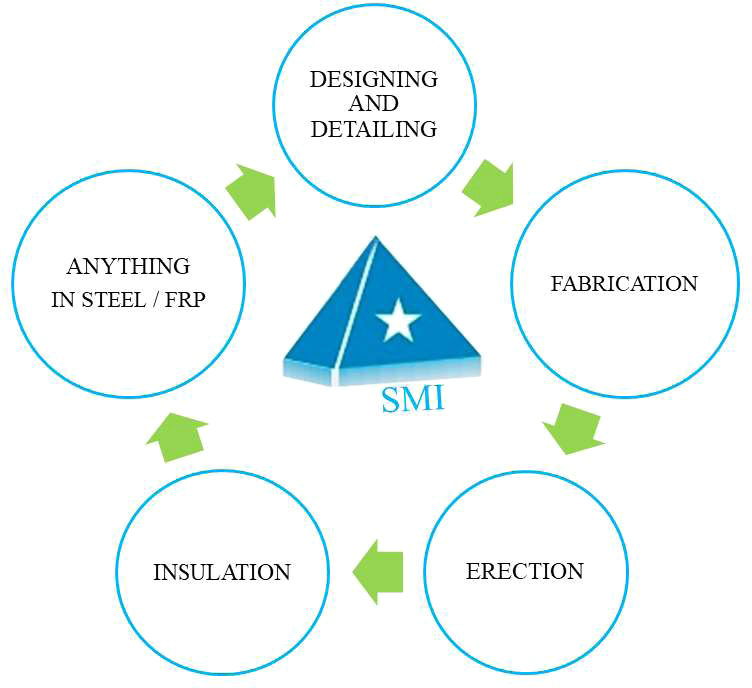 Products / Latest News
---
What we Do
---
SREE MURUGAN INDUSTRIES are leading Manufacturing & Fabrication Company in the following equipment.

Material Handling Equipment

Up-gradation of existing process fan with high-efficiency models.

All kinds of Structurals fabrication also we do
Read more...
We Offer
---
All over the Globe the utilities and industries are facing extraordinary challenges in the efficient use and upkeep of their equipment & Parts are supplied to variety of industrial segments.
Dealing with these issues becomes even more difficult when many companies do not have the in-house personnel to perform their much-needed maintenance and engineering service team.
Read more...
Our Mission
---
Reducing emissions is a complex task for any industry. The result must not only comply with present and future regulatory requirements and it must also integrate the needs of specific production process, schedule and budget of the client.
The ever-changing industrial and governmental rules and regulations are a challenge that SREE MURUGAN INDUSTRIES accepts. We constantly monitor the regulations to ensure that our systems
Read more...